Phoenix is a great city that's worth more than a weekend of exploring, but you can still pack plenty of good food and fun activities into a short trip. Whether you want to hike, enjoy the food scene, or relax in a plush hotel, there's plenty of things to do in Phoenix for everyone. This mini guide to Phoenix should help keep you busy for two days.
Where to Stay

There are so many great IHG hotels in Phoenix. If you want to get the most out of your short time in the city, find a hotel near the center. My favorite boutique hotel is the Kimpton Hotel Palomar. It's right in the center of Phoenix around the restaurant hub of CityScape. The rooms are spacious, and the beds are really comfortable. There's also a great view from the rooftop pool and bar area.
What to Do in Phoenix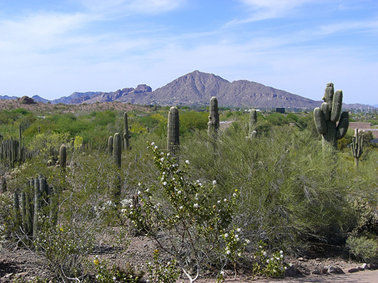 Image via Flickr by neepster
Whether you're an outdoorsy-type or you want to stay out of the hot Phoenix sun, there's plenty to keep you busy on a weekend in Phoenix. The Desert Botanical Garden is one of my favorite places to visit when I'm in Phoenix. It has a lot of native plants, including a huge collection of agave and cactus plants. There are signs around the park that help you learn more about the flora of Phoenix, and it's also a cool place to go bird watching.
For some excellent hiking, head to Camelback Mountain. There are several different trails, all ranging in length and difficulty level. Stop by the park office to get a map of the trails and learn more about which trail is best for you. If you enjoy rock climbing, Camelback Mountain is also one of the best outdoor climbing parks in the state.
For some indoor entertainment, get yourself over to the Phoenix Art Museum. It's the largest art museum in the state and has everything from Renaissance paintings to contemporary art and fashion design. It's also home to several different festivals and free concerts throughout the year, so check their website for information about what's on during your trip.
Where to Eat in Phoenix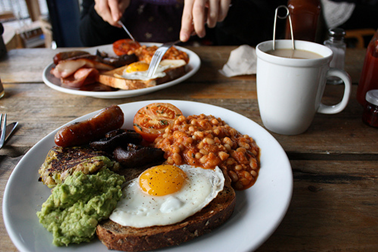 Image via Flickr by Avid Hills
There are so many delicious restaurants to try during your stay in Phoenix. Whether you're looking for some vegan restaurants in Phoenix or something for the meat-lovers in your life, you'll find it all in the downtown area. For a hearty breakfast, head to Lux Central. They have a nice menu that changes with the seasons, and their portions are plentiful.
For lunch, go to Pane Bianco. They make seriously good sandwiches on homemade bread. They cook the bread in a wood-fired oven, making it perfectly crunchy on the outside and fluffy on the inside. They also make nice salads and have daily soups.
For vegan and vegetarian options for lunch and dinner, go to True Food Kitchen. They source their produce as locally as possible, and everything on the menu is made with fair trade ingredients. It's a nice option for a healthy meal, and they make really nice fresh juices too.
If you want to eat at one of the most popular spots in the city right now, head to Durant's. They nail the vintage decor, and the steaks are unbelievable. They also have a pretty comprehensive seafood selection. Plus, their cocktails are famous around Phoenix.
One weekend in Phoenix will no doubt have you hooked. Before your next meal, you'll be plotting a trip to this sunny Arizona city.