Singapore is a city packed with cosmopolitan hotels, famous cocktail bars, and beautiful parks to explore. Three days in Singapore is a great amount of time to get a taste of what the city has to offer, but I promise you'll be plotting your next trip to this island nation before you even get home.
Where to Stay in Singapore
There are fantastic IHG hotels in Singapore for every budget. If you want to splurge and have a luxurious three-day stay in Singapore, check into the InterContinental Singapore. It's really close to the Marina Bay Promenade and is only a short walk to the Singapore Art Museum. It has a state-of-the-art fitness center and several restaurants and bars inside the hotel.
If you don't want to spend a fortune on your hotel, consider the Holiday Inn Singapore Atrium instead. It has spacious rooms and an outdoor pool to cool off in after a day of exploring. It's close to the Singapore River, and the hotel has a free shuttle bus that can take you into other parts of the city each day.
What to Do in Singapore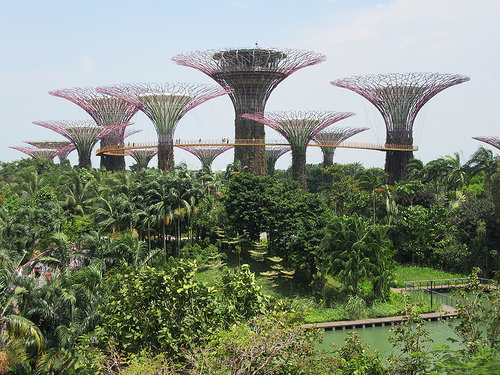 Image via Flickr by .Martin.
There are so many great things to do in Singapore. The Gardens by the Bay is one of my favorite sights in the city. The park is filled with fake trees that range from 80 to 160 feet tall and light up against the harbor at night. The trees are made of metal, but they have hundreds of species of ferns, orchids, and other tropical plants growing all the way up them.
Thian Hock Keng Temple is another must-see when you visit Singapore. It was built in 1840 for Mazu, the Chinese goddess of the sea. It's one of the oldest temples in the country and is worth at least an hour of your time.
Art lovers need to get themselves to the National Gallery Singapore. The museum is housed inside the historic city hall and the old Supreme Court buildings. If the architecture of these two buildings isn't enough to entice you, the museum also has an enormous collection of 19th-century Southeast Asian art to check out.
Where to Eat in Singapore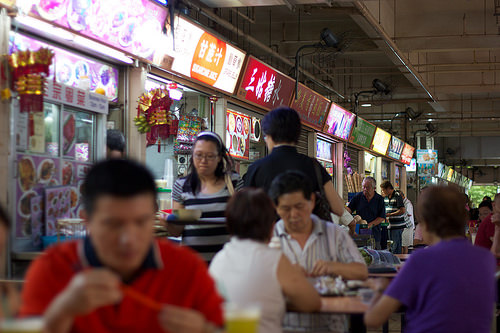 Image via Flickr by Aussie Assault
You can't travel to Singapore without visiting a hawker center. You'll find these food courts all over the country, as they're where most locals go for great Singaporean food. If you only visit one hawker center on your trip to Singapore, it should be the Chinatown Complex Food Centre. With over 260 vendors, it's the largest in the country. Be sure to try the black pepper crab and sample plenty of dim sum from different vendors.
Another great place to eat is Little India. You'll get flavorful and cheap meals in this part of the city, and after you finish, you can explore the cultural attractions. Komala Vilas Restaurant is my favorite spot in Little India. The Indian food here is the best I've ever eaten, and the staff couldn't be nicer.
There is a lot to love about Singapore. Whether you travel for the food, the culture, or the luxury, you'll find all three in abundance in Singapore.